5 ANSWERS YOU SHOULD KNOW BEFORE COMMITTING TO SOMEONE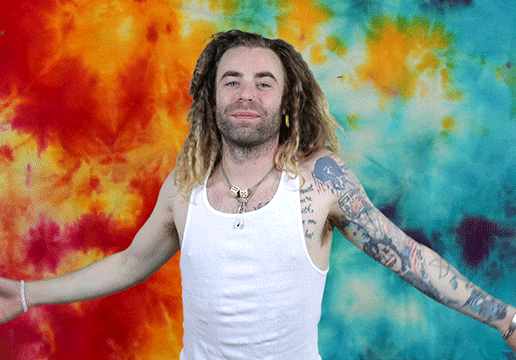 In the year of Rihanna's magical uterus (aka 2023), I feel it necessary to share gems that might be familiar to some, but everyone isn't blessed with concrete guidance when it comes to matters of the heart.
I was blessed to experience the love, friendship and dedication of both of my parents who have been married for the past 41 years.
In my own personal life (however), I had book knowledge and a lovely demonstration of decent outcomes, but I didn't know how to deal with MY OWN INNER STRUGGLES.
This caused harm to my past relationships.
THIS IS OF UTMOST IMPORTANCE when you are serious about someone you care for.
#1 - WHAT EXACTLY TRIGGERS YOU?
It's very easy to file this under "stupid people" or "liars and cheaters". It's very easy to say "have common sense" to someone who you haven't taken the time to know well enough. Seeing someone naked isn't knowing them. I need the kiddos to understand this.
A LOT of people trap themselves into a lifetime of extra stress and heartache because the honeymoon phase was litty (are we still saying "litty"? - I really DGAF, I'll be using that as long as I feel the urge lol 😊). It was lit, but you didn't do your homework. Gotta be quicker than that for your future's sake.
If we were mongooses it wouldn't matter as much, but as humans (I'm kind of a human), we are sophisticated with thoughts, emotions and intelligence that should be respected and nurtured by loved ones AND MAINLY OURSELVES.
Many people who are ill with resentment, lack of trust, or feel alone often haven't taken the time to even understand WHY they feel this way. That is why answering this question is so important.
You can't just summarize that into a sentence or 2. Do the work and figure it out.
#2 - WHAT ARE YOUR DEAL BREAKERS WITH PEOPLE YOU'RE CLOSE TO?
Lots of people don't know themselves very well. They assume things based on their surroundings and the echoes of co-workers, bosses, church, partners, family, friends, etc.
Sometimes it's not easy to understand what you have no patience for if you have a habit of avoiding your feelings (👈🏾 THIS WAS ME UP UNTIL ABOUT A YEAR AGO), but YOU NEED THIS INFORMATION!!!!
Too many ladybugs are out here bustin' it wide open for men who are in no way, shape or form someone to procreate with. Don't drink from empty wells because you're thirsty Empresses.
Emperors too. I said ladybugs because children are often conceived in EMOTIONALLY AND MENTALLY UNSTABLE HOUSEHOLDS! Money is very important, but if your EMOTIONAL INTELLIGENCE IS LOW, it's often just as bad as being destitute in the long run for your child's wellbeing and development.
Kids don't care about your money. They want love, validation and ATTENTION.
Adults are often the same when you remove the damage and biases.
#3 - DO YOU HAVE HEALTHY OUTLETS FOR YOUR PERSONALITY?
We all need different things. We are all individuals and that is perfectly okay. Some people who are used to having their opinions and voices silenced by their life dynamics have often convinced themselves that their dedication to family or groups is a good excuse to neglect their own needs.
That's all fine and dandy until you realize that not being fulfilled on an internal level will cause you to cope in very unhealthy and harmful ways. Your truth (and needs) are important and should always receive the care and attention it deserves.
#4 - WHO CAN YOU TALK TO FOR SOUND ADVICE?
EMPHASIS ON THE WORD SOUND ADVICE.
I remember in a previous relationship where my ex suggested that we talk to family members about our issues. I felt like he understood the importance of seeking professionals when there was another type of problem to resolve, but his vibe about seeking professional help in our relationship (we cohabitated as a couple for 5 years) was more nonchalant.
I honestly didn't see anyone in either of our spaces that could give us UNBIASED advice that was helpful for both parties.
I personally respect my parents' viewpoints, but also realized that we differ on some of our real-life beliefs. It's very important to have that "talk you off the ledge" person when you're overwhelmed.
Someone who isn't biased for the most part (and i'm not talking about self-proclaimed "truth tellers" who are just assholes that should've been punched in the mouth years ago because they don't have tact or respect). Don't let people use rudeness as truth telling.
There is a BIG difference between being straight up and being a jerk. Having great delivery or wit that people appreciate is cool, but WHAT you say and HOW you say it is important despite the performance or message you feel compelled to share.
#5 - WHAT ARE MY CORE VALUES?
I remember my best friend said to me once that my ex and I had very different values. He worked a lot and I wanted him to spend more quality time with me. Neither one of us were wrong for how we moved but at the time, I villainized him for this.
As I continue to heal and grow, I realize that we both had the right idea in our own ways.
I should have understood this better before I committed to him. We would've made better friends if he actually respected women, but that's another lack of "value" and definitely the case with some of your "boos" as well.
GENTS, PLEASE DON'T GET DEFENSIVE READING THIS. IT CAN ABSOLUTELY GO BOTH WAYS (please understand i'm not biased about men or women on this topic).
In relationships it seems that so many people want to be kept or claimed, but they don't take the time to actually EXPERIENCE the person.
LEARN the person you're dating so you can APPRECIATE the things you like AND understand the things that irritate or anger you. This helps communication and trust on so many levels.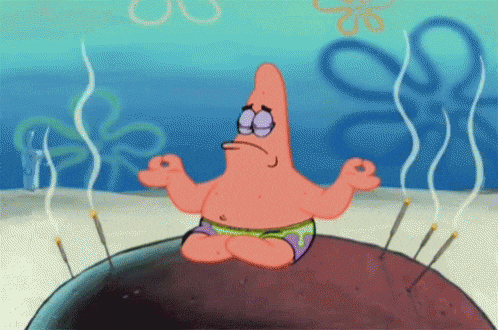 Understanding yourself is very important to your personal fulfillment.
Many people spend endless amounts of time observing the behaviors of others while ignoring all of these unique things about themselves.
It's like a coach with no playbook. Even if you think you're "on point" due to finance or professional routines and statuses, it means little to nothing if you're not fulfilled. Emptiness or blankness isn't something you have to accept. External greatness is cool, but overall fulfillment is the key.
Some people are simple about life and what they want/expect and are quite content. This isn't your article. This is for the ones who don't quite understand why or how they continue to repeat vicious cycles (often toxic), and want to evolve (gain understanding).
I have 10 slots open in March ( $50 - 30 minute sessions - Zoom private conference - meeting is confidential - confidentiality disclosure included)
In this meeting, you will receive VALUABLE information to improve your most cherished relationships based on several models from psychologists, philosophers and best-selling authors/teachers). You can book as many sessions that are available for the month.
Email LVLNXTTHEBRAND@GMAIL.COM for more information and please, LOVE YOURSELF ENOUGH TO DO THE WORK.